Update: Working Educators is now an official co-sponsor of this event!
For inspiration on reigniting the labor movement today, Joe Burns believes we should look to the militant public worker strikes of the 60's and 70's. In Strike Back: Using the Militant Tactics of Labor's Past to Reignite Public Sector Unionism Today, Burns explores how during the 1960s and 1970s hundreds of thousands of teachers, sanitation workers, and other public employees rose up to demand collective bargaining rights in one of the greatest upsurges of labor history.
Joe Burns' book "Strike Back" uncovers this history of militancy to provide tactics for a new generation of public employees facing unprecedented attacks on their collective bargaining rights.
On July 10th at the Wooden Shoe, Joe will be discussing his book and leading a conversation on how we can rebuild a powerful labor movement in Philadelphia. Working Educators will be there, and we hope you can join us too!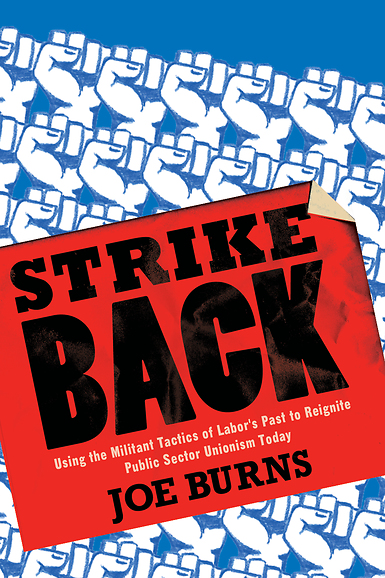 Strike Back: Using the Militant Tactics of Labor's Past to Reignite Public Sector Unionism Today, by Joe Burns
Thursday, July 10th at 7pm
Wooden Shoe Books
704 South St, Philadelphia, Pennsylvania 19147
Click here to RSVP on Facebook